Below are examples of my work being published on other websites. It is always a great feeling of satisfaction when you see your own hard work published somewhere else on the net.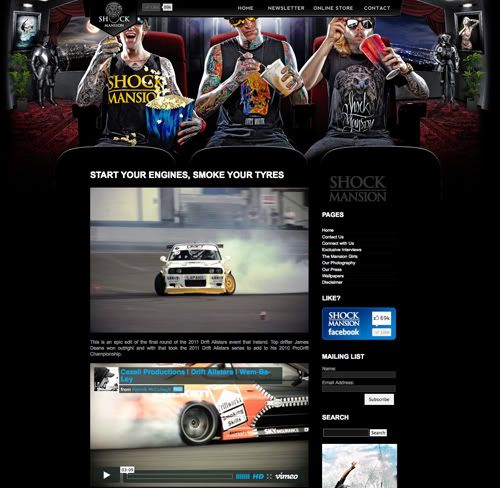 Shock Mansion is a website dedicated to cool, funny and awesome videos. The site featured my Drift Allstars edit and called it "an epic edit of the final round of the 2011 Drift Allstars…"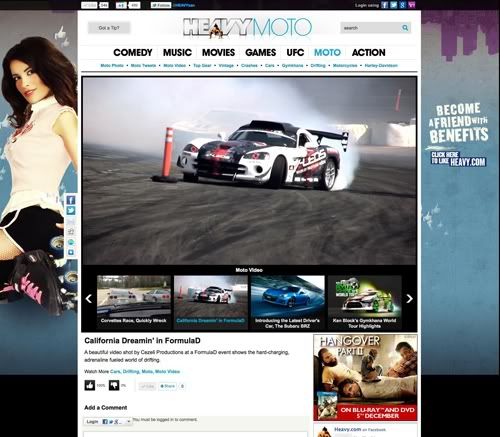 Heavy.com is another website that features all kinds of content so it was really great to see the California Dreamin' video on it. Heavy.com described it as "A beautiful video shot by Cezeli Productions".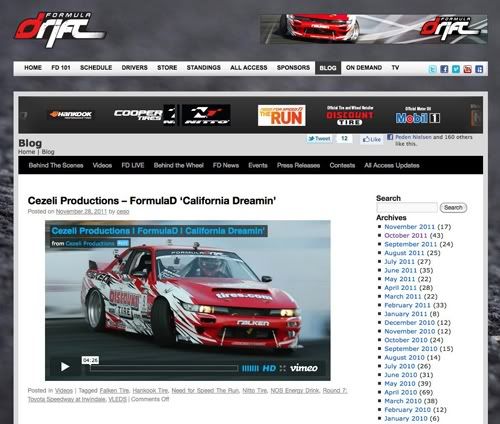 Having my Formula D "California Dreamin' " video on the official FormulaD website was a huge deal for me - like a real sign of approval. When it was posted on the Formula Drift Facebook page it had 2,000 views in just 1 hour!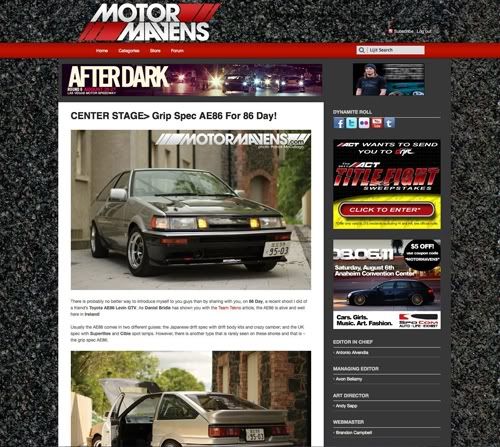 I waited a long time to get to be a part of MotorMavens.com. I was really delighted when I had my first article published on the site. I am currently a contributor for MotorMavens which is an American based website that focus' on car culture and photography.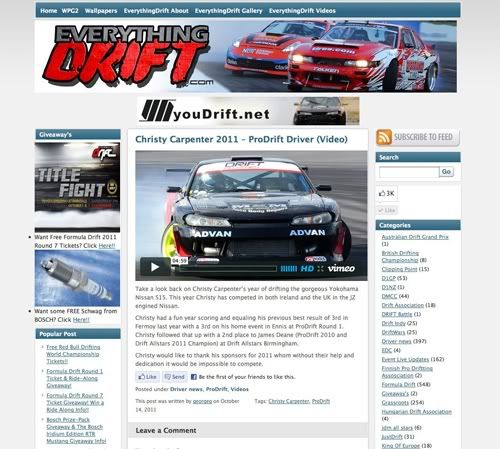 Everything Drift featured one of my driver promo videos - it was great to see my work getting featured on numerous sites.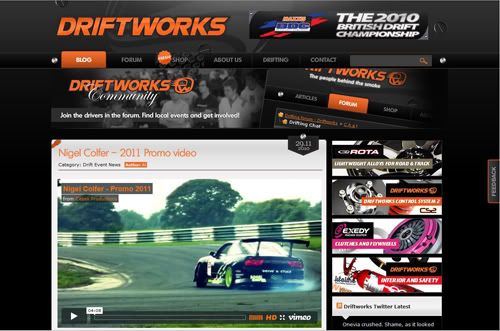 Driftworks is probably one of the biggest drift sites on the net, especially in Europe. They featured a driver promo video I completed for a client.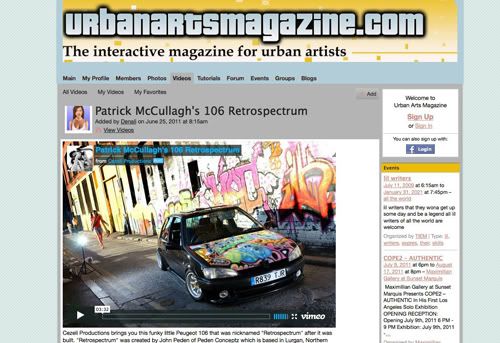 UrbanArtsMagazine featured one of the very first video's I completed under the "Cezeli" or "Cezeli Productions" banner. I own the car featured in the video.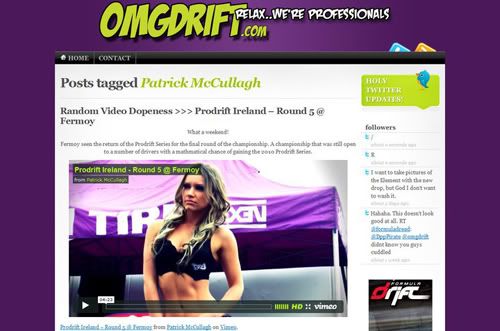 I contribute to OMGdrift.com and my ProDrift video from Fermoy was one of the very first videos I had published on the site.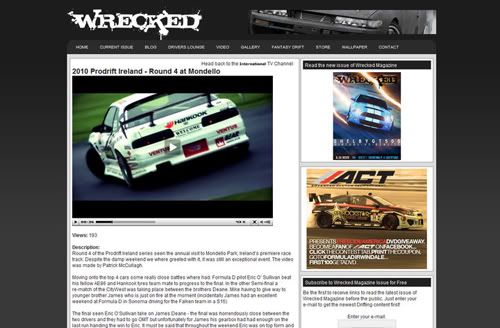 Wrecked Magazine are a large drifting website primarily based in America but they feature content from across the Globe. They featured my ProDrift Mondello 2010 edit as well as the ProDrift Fermoy 2010 video.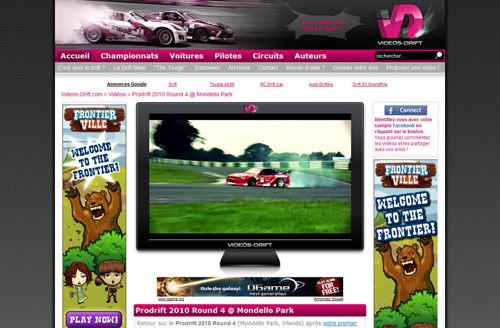 Videos-drift.com is a french based drifting website. They featured my video from ProDrift Series Mondello 2010.